LIVING WITH LONGING IN THE NOW AND NOT YET
Paul writes from a cell and says to the churches, "I am fulfilling in my own body the suffering of Christ. To present you perfect and blameless, His imagebearers, by the work of salvation, wrought in Christ, empowered by the Holy Spirit". We are now called to live between the times. In the now-and-not-yet. To deliver a coming kingdom, on earth, as it is in heaven. There is much groaning to this midwifery work of delivering resurrection life. The New Heaven and the New Earth that God is bringing, is both in the present, here and now, and in the soon to come. We see death all around us but also resurrection life springing up even now. A call to give our whole being as a living sacrifice. To groan right alongside creation, the world, with the body of Christ and also with Holy Spirit to see God's kingdom come. We don't need to move somewhere else to experience the Kingdom, it will come here and we can work towards its appearing. God will unveil it and Jesus' return, as He went, will reveal it once and for all. Now, we all groan, longing for home, the loss of all things, and interceding for death and pain and weeping to be no more. With the joyful assurance that death will not win out – it will end too – in resurrection life. In the meantime, there is much suffering to enter into, along with much delight, as we engage with hurting and broken imagebearers. We see ourselves and others experience a living faith in the midst of a world that still suffering, but we know it will not always be this way. So we work, empowered and convinced that God will put everything to rights. Our spirit-empowered efforts make a difference, eternally, in turning the tide.
18-21 That's why I don't think there's any comparison between the present hard times and the coming good times. The created world itself can hardly wait for what's coming next. Everything in creation is being more or less held back. God reins it in until both creation and all the creatures are ready and can be released at the same moment into the glorious times ahead. Meanwhile, the joyful anticipation deepens.
22-25 All around us we observe a pregnant creation. The difficult times of pain throughout the world are simply birth pangs. But it's not only around us; it's within us. The Spirit of God is arousing us within. We're also feeling the birth pangs. These sterile and barren bodies of ours are yearning for full deliverance. That is why waiting does not diminish us, any more than waiting diminishes a pregnant mother. We are enlarged in the waiting. We, of course, don't see what is enlarging us. But the longer we wait, the larger we become, and the more joyful our expectancy.
26-28 Meanwhile, the moment we get tired in the waiting, God's Spirit is right alongside helping us along. If we don't know how or what to pray, it doesn't matter. He does our praying in and for us, making prayer out of our wordless sighs, our aching groans. He knows us far better than we know ourselves, knows our pregnant condition, and keeps us present before God. That's why we can be so sure that every detail in our lives of love for God is worked into something good.
29-30 God knew what he was doing from the very beginning. He decided from the outset to shape the lives of those who love him along the same lines as the life of his Son. The Son stands first in the line of humanity he restored. We see the original and intended shape of our lives there in him. After God made that decision of what his children should be like, he followed it up by calling people by name. After he called them by name, he set them on a solid basis with himself. And then, after getting them established, he stayed with them to the end, gloriously completing what he had begun.
– Romans 8:18-30 (MSG)
The great illusion of leadership is to think that man can be led out of the desert by someone who has never been there. We are called to be fruitful – not successful, not productive, not accomplished. Success comes from strength, stress, and human effort. Fruitfulness comes from vulnerability and the admission of our own weakness. Compassion requires us to be weak with the weak, vulnerable with the vulnerable, and powerless with the powerless. Compassion means full immersion in the condition of being human.Let us not underestimate how hard it is to be compassionate. Compassion is hard because it requires the inner disposition to go with others to places where they are weak, vulnerable, lonely, and broken. But this is not our spontaneous response to suffering. What we desire most is to do away with suffering by fleeing from it or finding a quick cure for it."
– Henri Nouwen
"I have found in the Bible words for my inmost thoughts, songs for my joy, utterance for my hidden griefs and pleadings for my shame and feebleness."
– Samuel Taylor Coleridge
"You can trust a human being with grief…walk fearlessly into the house of mourning, for grief is just love squaring up to its oldest enemy. And after all these mortal human years, love is up to the challenge."
– Kate Braestrup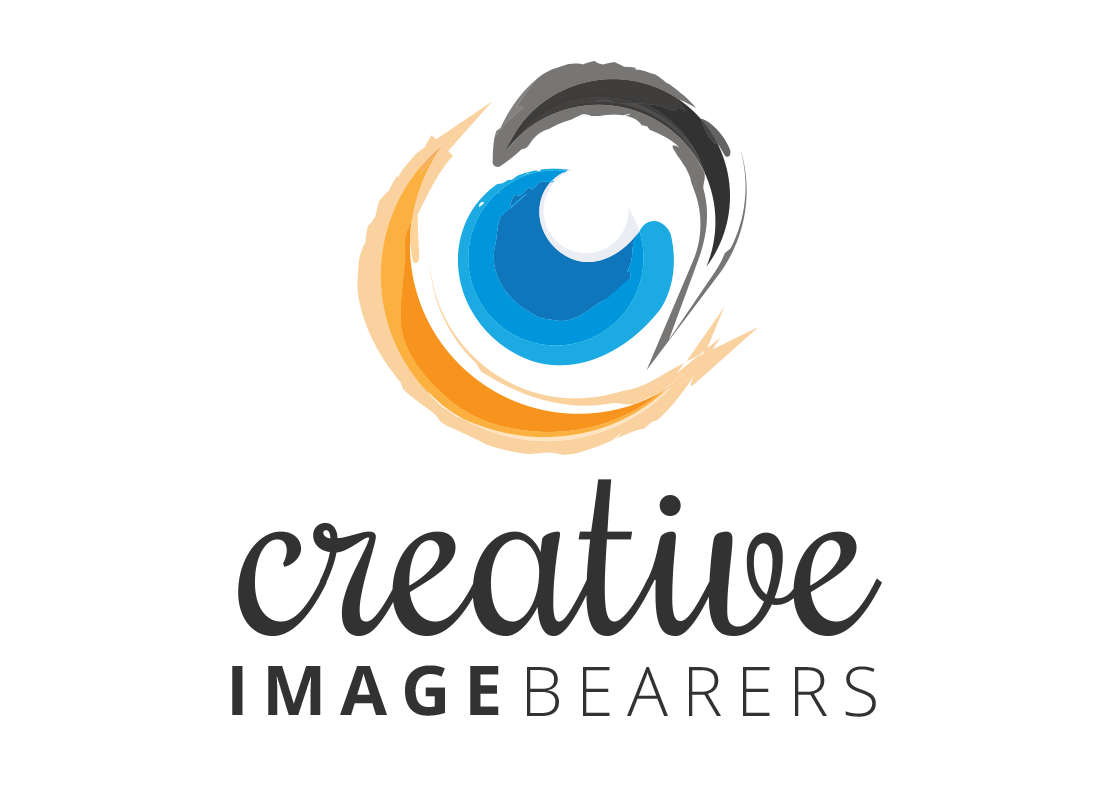 Echolocation
THE GROANING OF CREATION, CHURCH & SPIRIT OF GOD
Intercession is a call of God upon His church. We are to feel deeply the pain of the world. We are surrounded by it. Indeed we feel the groaning of creation too. Every part of creation groans for redemption. Just as Jesus' resurrected body has wounds and scar tissue from His many sacrifices, so His body, the church, is also to groan and sacrifice itself for the world. We do not look perfect because we are broken and poured out on behalf of the world. So, like Paul, we can say that we are included in the sufferings of Christ, as His body here on earth. Thankfully, we do not need to convince God that if he only knew how it felt to be human, He would act on our behalf. Actually, we pray in Jesus' name, because in Jesus of Nazareth, we have a big brother who is fully human and feels as we do. Simultaneously, Jesus is also the Spirit of Christ, who is the second person of the Trinity and as the second person of the Trinity, He is powerful enough to make all things right, in His time. So in the meantime, we groan alongside the Holy Spirit.
In 2002 I became stateless. I was living in Scotland at the time with my wife. She was born in Zimbabwe as was I. She had British citizenship. I had a Zimbabwean passport and was on a missionary visa in the UK. For a year of my life I was kind of like Tom Hanks in the movie, "The Terminal". I was not in an airport, but I did not have any paperwork, no national identity and no country. I was in the process of applying for British Citizenship and that took 5 years. I had done 4 years of the process, so was praying that I would be granted citizenship at the end of that year. If not, I would have to apply for refugee or asylum in the UK. Zimbabwe was not renewing passports for citizens outside of the country as we had a violent dictatorship and they were very antagonistic as a former British colony. It was the hardest year of my life. Being in Exile and longing for home. To this day, I have not been able to set foot back in Zimbabwe. I hope to take my children home to see where their parents come from. Most of my family have never met my kids. A whole part of my life has been cut off because of a political situation that causes great longing in my heart. The dictatorship of 37 years ended last year, so hope remains.
Entering into the story…
We can ignore even pleasure. But pain insists upon being attended to. God whispers to us in our pleasures, speaks in our conscience, but shouts in our pains: it is his megaphone to rouse a deaf world. – C.S. Lewis
Embodied Spirituality in Practice
A DISCIPLINE OR PRACTICE TO INCORPORATE INTO YOUR LIFE.
3 Praise be to the God and Father of our Lord Jesus Christ, the Father of compassion and the God of all comfort, 4 who comforts us in all our troubles, so that we can comfort those in any trouble with the comfort we ourselves receive from God.
– 2 Corinthians 1:3-4
We are midwives to this resurrection life… we live in the "no-mans land" between life and death, but death will be swallowed whole.
your kingdom come,
your will be done,
on earth as it is in heaven.
IMAGEBEARER: TENSION REFLECTION
Getting in touch with the birth pangs of the coming Kingdom…
Notice the Tension between All Creation, The World, God's Church and God's Spirit. Where do you feel this groaning all around you?
Here is a related Spiritual Practice called "Discernment" for you to explore.
Application
DISCOVERING AN EMBODIED SPIRITUALITY OF DESIGN CREATIVITY AND THE ARTS.
At each step along the itinerary of the Biblical Timeline we will look at how the following themes come into play at each juncture of the journey…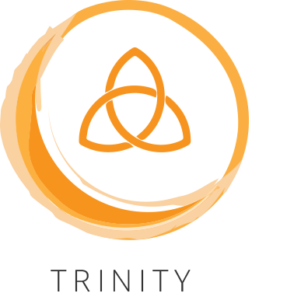 "Lord Have Mercy" has been ringing in God's ears through the voice of Martyrs, their blood cries out from the ground. The agony of the human race has echoed in God's ears from the moment of the fall; where death, disease and despair entered the world to wreak havoc through our choices, constant temptation and cries for help. God is deeply compassionate, long suffering and committed. We are told in these precious words of Romans 8 that God is groaning with every fibre of His being to redeem all things and to end the suffering of His imagebearers. So why does He allow it? He has suffered the most in the equation. It has cost Him personally to deliver us from the stranglehold of death and to enter into a world that is both beautiful and miserable at the same time. Jesus lived with this tension constantly. He groaned deeply over the throngs of people that surrounded Him, groaned for the leprous, the possessed, the hungry and for the lack of faith. He cursed the fig tree that did not bear fruit, silenced the storm, walked on water and turned water to wine. Equally God groaned over the children of Israel in the Wilderness, for their lack of faith, their idolatry and their stubbornness. The Holy Spirit too can be easily quenched, offended and he is sensitive to us and our hypocrisy. Each member of the Trinity is touched deeply by our human predicament and longs to feel deeply what we feel and relieve us from the pains of life, but they enter into the pain before making a way through it. Suffering is never sent by God, but rather it is a part of life that will produce Kingdom fruit.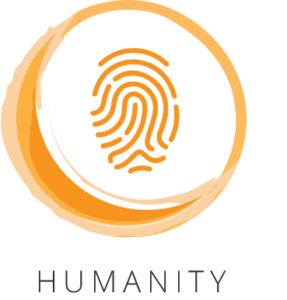 Job talks about suffering in one of the earliest books of the bible. It is something that we need to get to grips with. If God joins in with our groaning, He suffered with us and does this in Father, Son and Holy Spirit. Romans 8 talks about suffering in Creation, the Church and in the very Spirit of God. In many ways it is both a sad thing to think of everything groaning but also wonderful in that this groaning is a by-product of the coming Kingdom. Paul speaks of this process using an image of child birth. It is a temporary pain that produces an even greater joy in the delivery of new life. The disciples had just watch the messiah they loved being tortured, blasphemed and murdered on the cross though He was innocent. They assumed that suffering would be the norm for them too. Indeed eight of the twelve disciples died as martyrs and the early church suffered much persecution. They had seen the marks on Jesus' resurrected body and so were more than willing to suffer for their faith. Indeed the deaths of many Christians throughout the centuries speak to the lengths people go for their convictions. However, God is also feeling the weight and pain of every human imagebearer. He enters into that pain and shows that He was willing to suffer and die too. To lay down His life for us and asks us to follow Him in the same journey and perfecting of our faith through suffering. Paul says that He has suffered many things for the gospel and fulfils in His own body the suffering of Christ. He wrote glorious epistles of the Victorious Christ from the shackles of prison.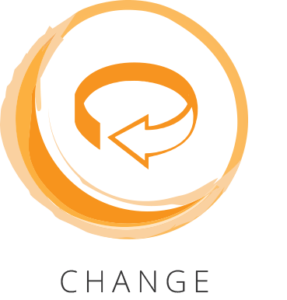 We are midwives to the coming Kingdom. So we need to be very aware that we are working in between the lost and found and death and life. We are surrounded by both all the time and are also ourselves being taken from exile into an exodus into the promises of God. Just as God led the Israelites, He is leading His church into the New Creation. There is much to be learned in this process. We need to do it as always as embodied creatures, feeling the pain of our bodies, our minds, our choices, our souls and our spirits. They need to be impacted so that we can respond with a commitment to see God's hands and feet at work on earth. If God is sacrificial in His nature, He will call us to be the same as His imagebearers. No matter how much we groan, we can be assured that God is groaning along with us. No matter what we are facing, and we will face much suffering throughout the course of our lives, we know that this too shall pass. Even death, Paul says, is not the end. So we are content in every situation, knowing that the life Jesus lived and died was not one of comfort, prosperity or safety, so we are assured that our lives will not be marked by such things too. Where we see light we need to fan it into flame and where we see death, we join with God in realising that resurrection life will swallow it whole. So for now, we groan and act within that groaning to see through the pain to the glory that will be revealed. God does not promise safety, He promises that He is good. We labour toward that end knowing that God will do the final work of taking down sin and death for good.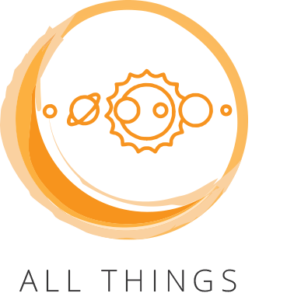 All things are groaning for redemption. Every atom will be redeemed, every creature that suffers, every human life mired in pain and agony. The world itself is groaning. Natural disasters are a sign of how sin has a stranglehold on the created order. We all feel the weight of poverty, the plight the homeless, the destitution of the refugee and the asylum seeker. We feel the thud of death at a funeral, the agony of birth as a new life comes from the womb… From the moment we are born we experience death and yet, we were never meant for this and God will bring His kingdom out from within it. We can't have resurrection life unless death comes first. Every imagebearer will die, and every imagebearer will now also be resurrected once more. What God has done in Christ, He will do in every human being. Redemption has always come from a remnant; from within the brokenness, God will make us whole and integrated. So where we see death, disintegration, diseased, deformity and agony we know that it will not always be this way. We can work with God to bring healing, order, deliverance, beauty, resurrection life and abundance in tangible ways through our work and lives. We can be salt and light to preserve and to shine a spotlight on good things that are happening in our world as well as make sure that we address the pain of others in practical ways through relief work, community development and education, medical care and safe housing to those in need. Wherever we groan, God wants to use us in Intercession and in action to help. This is how God worked in Nehemiah, Esther, Daniel and Moses to bring change to our world and bring heaven to earth.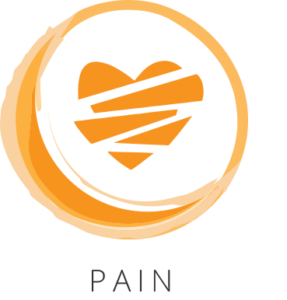 Paul says He glories in His weakness, for in His weakness, God's strength is manifest. He also speaks of a thorn in his side. We don't know exactly what that might have been, but some say it was the false teachers who followed him around, others say epilepsy, or a residual problem with his eyesight. I am sure that all of this list of the things he suffered in likely played a part. It is in a long list in 2 Corinthians 11:16-33, he says he has been imprisoned, flogged and exposed to constant death, stoned, beaten, shipwrecked, homeless, in danger from bandits, Jews and Gentiles, at risk in the cities and countryside, spent a day adrift in the sea, toiled through sleepless nights, gone hungry, been cold and naked and more… Now if this is not embodied spirituality I don't know what is? This gospel seems to be embrace pain as par for the course, and the truth is we don't need to go searching for it. The pain we feel is right in our bodies, our families, our responsibilities, our habits and our circumstances and situations. The difference is that the early church expected it, they knew it would come and when it did, it was not a sign that God had abandoned them. Even Jesus said, "If the world hates you keep in mind that it hated me first." WE have exchanged a costly gospel with a do-it-yourself one where we do not prepare people for the real cost of delivering the coming kingdom. We are meant to follow Jesus in His path and embrace the pain that we may feel as a part of it, knowing that we are perfected through suffering just as the template for our imagebearing was…He was despised and rejected by mankind, a man of suffering, and familiar with pain. Like one from whom people hide their faces he was despised, and we held him in low esteem. (Isaiah 53:3).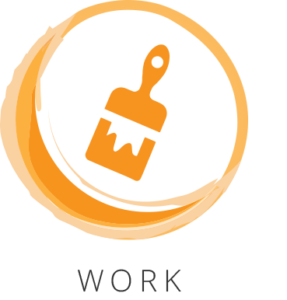 Vocation is the place where your deep gladness meets the world's deep need. (P. Palmer). It is in our humanity, the way we are designed that we are transformed. Humanism will never save us, we just have to look at the internet or any other invention to realise that as technology gets better and better in making our lives more comfortable we are still dealing with the darkness and wickedness within our human hearts. We can use and abuse everything. We are lost without a saviour, but equally, we need a saviour who becomes as we are to save us as we are and transform us into a new way to be human. To become more and more fully ourselves and comfortable within our own skin, within our own responsibilities to make the choices, embrace the pain and fall into the grace of God whether we are in sickness, or health, in poverty or wealth and know that we are committed to Him and He to us. This is when we are able to sit with those who weep and weep with them, to be joyful and to be content regardless. God will break our hearts for the world, for our neighbour and for our own predicament and then show us in our humanity how he is also human in Christ, how he is empowering us by the Holy Spirit and how he is calling everything home as the Father and creator of all. Wherever we address pain in our world and restore human dignity, sanctity and quality of life, we are doing the work of God. Every imagebearer God has made is involved in this process. The things we do that bring life will last, what we do that brings death and destruction will be removed and judged of poor quality. Our work will be tested by fire (1 Corinthians 3:1-17). Our work matters eternally, what is of God will remain.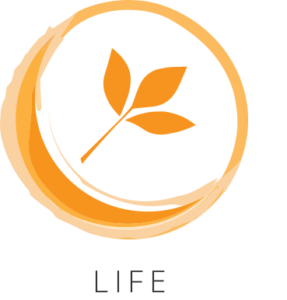 We need great discernment to know which groaning we are to feel in prayer and intercession. There will be certain things that will impact you deeply in your life. You will feel broken-hearted and carry heavy burdens when you are made aware of abuse, or prostitution or human trafficking. Nehemiah was distraught when he thought of the city walls broken down, Ezra similarly had a burden to rebuild the temple. Moses had a burden for the slaves in Egypt, and David knew that He would have to battle the giant as no one else would. These giants that we will need to face in our lives, may be addictions, or alcoholism or cancer in our families or even in our own bodies. In your own life today, do you feel this groaning. Similarly in the created world, we will face natural disasters. Storms that Jesus calmed had their beginning in sources that were not of God. That is why he calmed them and silenced them. There is demonic activity around us but it is no match for God and for His church. We need to discern what is happening and address it as best we can. If there is abusive relationships or sin in our midst we must address it in our communities, God calls us to holiness and to health, how we use our bodies and what we do when we feel pain is very revealing. Do we hide, do we distract ourselves or change the channel. Finding solutions for these painful experiences are never easy, but God calls us to feel with others the depths of our humanity and then respond in prayer, respond with action and do what we can within our sphere of influence to make things right. Suffering is an early warning sign in your body. If we feel it in the natural world and in the church, we can know that God feels it too and then we can respond out of His compassion and out of our humanity to sit with people in the depths of their pain. We are not to rid ourselves of it, but to embrace it as a part of the process and from within ask for the grace of God to carry it if he does not take it away when we ask Him to.
INSPIRATION AND PRACTICAL APPLICATION FROM A CREATIVE
PHOTOGRAPHER/FILMMAKER:
Coming soon…
Creative Assignments
DISCOVER HOW TO TURN YOUR GROANING TO INTERCESSION
 Assignment: Do an inventory of what you groan about as you go through your day or weeks or months… Is it aches and pains? Relationships? Concerns for your family? Financial difficulties? Community pain? Something else? Write some of these things down and then read Nehemiah 1. Write down each thing that is giving you pain and repurpose it into prayer, action or service. How does pain cause you to pay attention in your body? How should you respond in prayer? Every time you groan try to hear where God also groans in the midst of your agony. Be mindful of this and practice turning pain to prayer on a daily basis. Read 2 Corinthians 1:3-24 and Submit a response here.
This is a chance to express yourself creatively. Perhaps something in this part of the timeline has challenged, excited or inspired you. You may want to think about how you could express that through drawing, writing, painting, filming, designing or photographing something to share with others here at creativeimagebearers.com. 
Optional: In addition to the assignment above, please write a haiku, poem, song or create a piece to express yourself and share it with us!
Final Take-Away to give context…
PROVOKE THOUGHTS, QUESTIONS…
It is in our humanity that we can identify with one another. The key to communication is identification. This ability to empathise, to feel compassion, and to have our hearts broken by each other's stories, as well as see rifts mended, wars cease and needs met, comes first from broken hearts for one another. Jesus all through the gospels looked over the crowds and had compassion on them. "Jesus wept" is the shortest verse in the bible and in many ways, it sums up God's heart for His imagebearers throughout scripture. That He washed His disciple's feet sums up how God elevates our humanity by placing himself at the dirtiest end of it. Jesus became the lowest common denominator for humanity. He was born in poverty, fled as a refugee to egypt, suffered the loss of His father, and His mother became a widow. 
Paul says that He gloried in His suffering, fulfilling in His own body the suffering of Christ. He has a long list of beatings, stonings, imprisonment, persecutions, robberies, shipwrecks and trouble. Not to mention the constant thorn in his side that He asked God to take from Him. To which God replied,"My strength is made perfect in weakness" (2 Corinthians 8-10). This is the power of a Tri-Une God expressing Himself through the frailty, vulnerability and brokenness of a human imagebearer. The family of God and the family of Man working together in unison. We should expect suffering and pain and also the grace of God to bear it. The disciples watched their saviour die a brutal death, and they were willing to suffer the same. The gospel is about God being good, but He is not safe! If you want safety find another religion!
Where do you groan? Where is creation groaning? Where is the world groaning? How do you hear the Spirit of God; Father, Son and Holy Spirit groaning within all of it? We need discernment to know how to pray, how to intercede and how to ask for God's will to be done on earth as it is in heaven. Jesus heard the same groaning of death all around Him. From the tomb of Lazarus, from Mary and Martha and He sat down and wept. He hears the groaning of the little boat as he woke to find creation storming and He silenced the storm, raised Lazarus and comforted Mary and Martha. We are the body of Christ and we will carry wounds just like Jesus does, but we will need to comfort others through them as Jesus did too. Jesus learned obedience through the things He suffered. As He is the template for all imagebearers we should expect the same.
Your take-away
WE WOULD LOVE TO HEAR FROM YOU